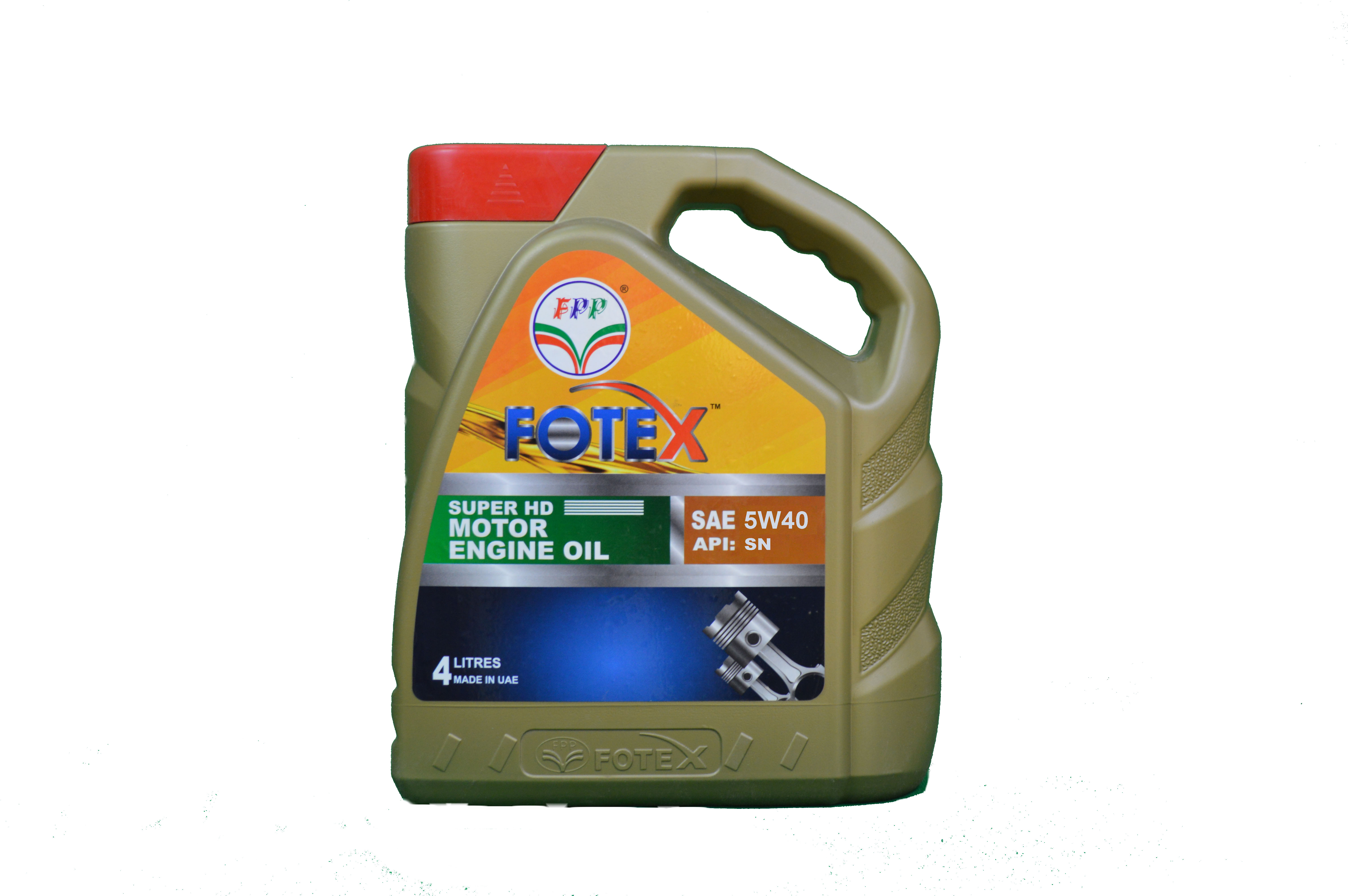 Fotex 5W40 is fully synthetic high performance motor oil. Using fully synthetic base oils and recommended for all cars and multi fueled vehicles with and without turbochargers (gas/gasoline). It is supreme quality synthetic heavy duty engine oil developed to provide the highest standard of lubricant reliability and protection for all types of automobile engines.
FEATURES AND BENEFITS
* Excellent thermal and oxidation stability
* Enhanced frictional properties to help save fuel
* Excellent low temperature capabilities for reliable cold weather starting allowing fast engine and electrical system protection.
* High temperature fortified formulation provides reserve protection for the toughest driving conditions