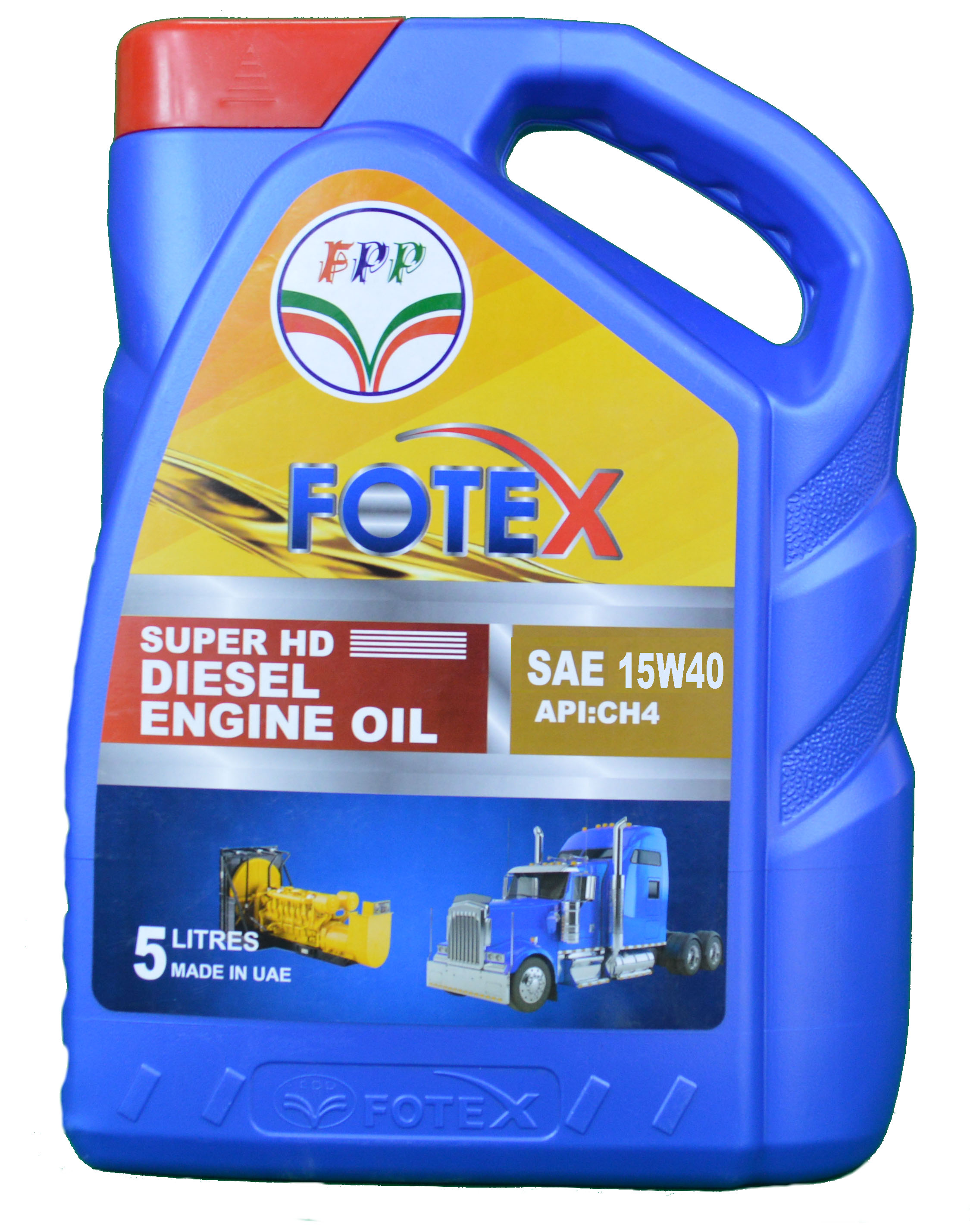 Fotex 15W-40 is extra high performance diesel engine oil that provides excellent lubrication of today's diesel engines promoting long engine life. As a result, this product meets or exceeds the requirements of virtually all
major manufacturers. Fotex 15W40 combines a blend of high performance base stocks with a balanced additive system to provide excellent control of oil thickening due to soot build-up and high temperatures as well as outstanding resistance to oxidation, corrosion and high temperature deposits.
BENEFITS
• Reduced sludge build-up,deposits and viscosity increase.
• Deposit control and acid neutralization
• Wear protection and viscosity control
• Cleaner engines and longer component life
• Improved viscosity control and used oil pump ability
• Start-up wear protection
• One engine oil for mixed fleet operation.