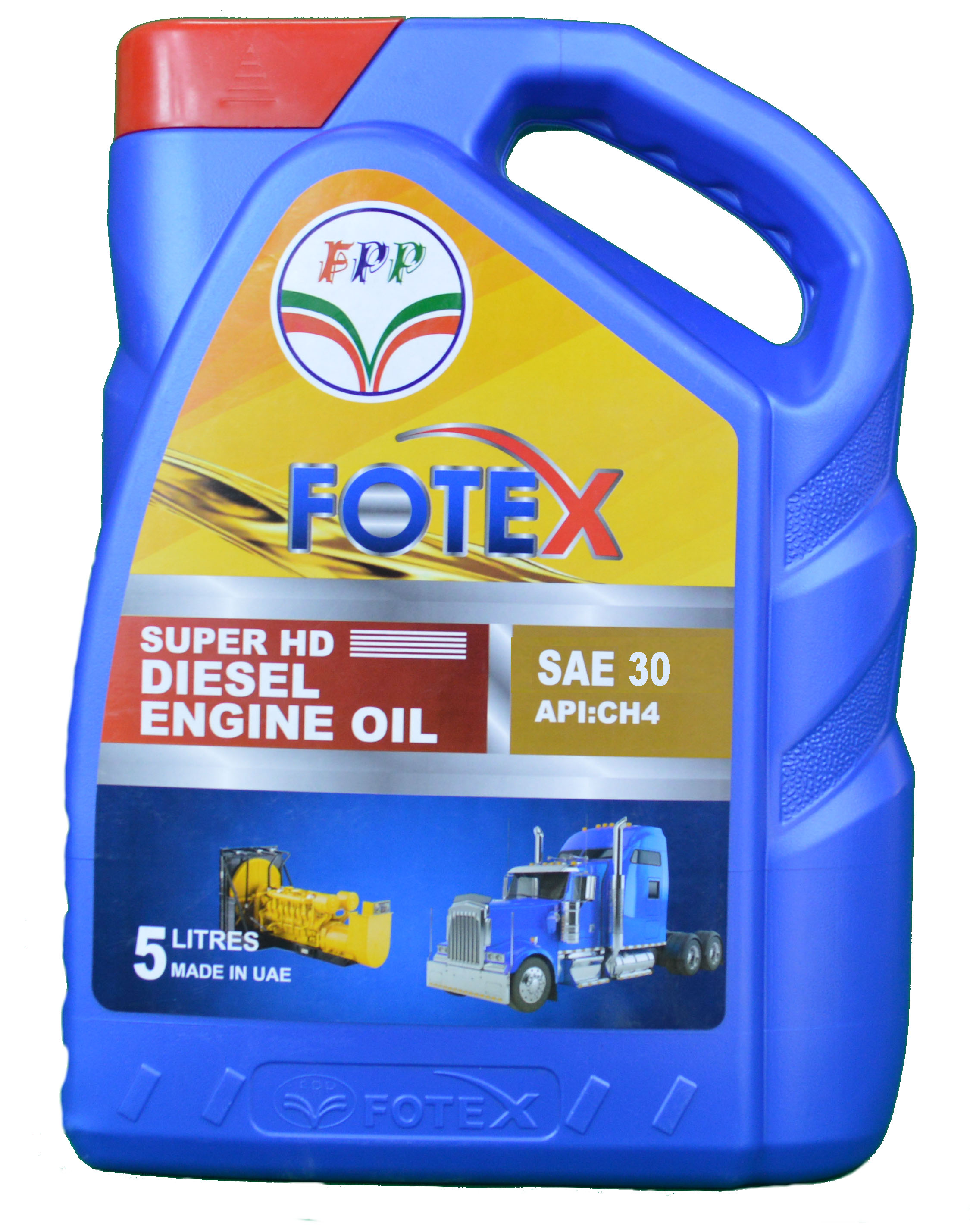 Fotex SAE30 is premium quality diesel engine oil that is formulated with the highest quality base oils and enhanced with the most advanced additive technology for ultimate performance in meeting the requirements of manufactures. Also suitable for use in passenger car engines. Has enhanced wear protection and outstanding resistance to thermal breakdown at operating temperatures
BENEFITS
• Provides excellent start-up performance and engine efficiency, particularly for vehicles used in city and suburban driving conditions.
• Excellent thermal and oxidation stability.
• Developed to meet the most advanced emissions and fuel efficient requirements.
• Circulates rapidly within the engine to minimize cold start-up wear. Improves low temperature engine efficiency over conventional mineral oil.