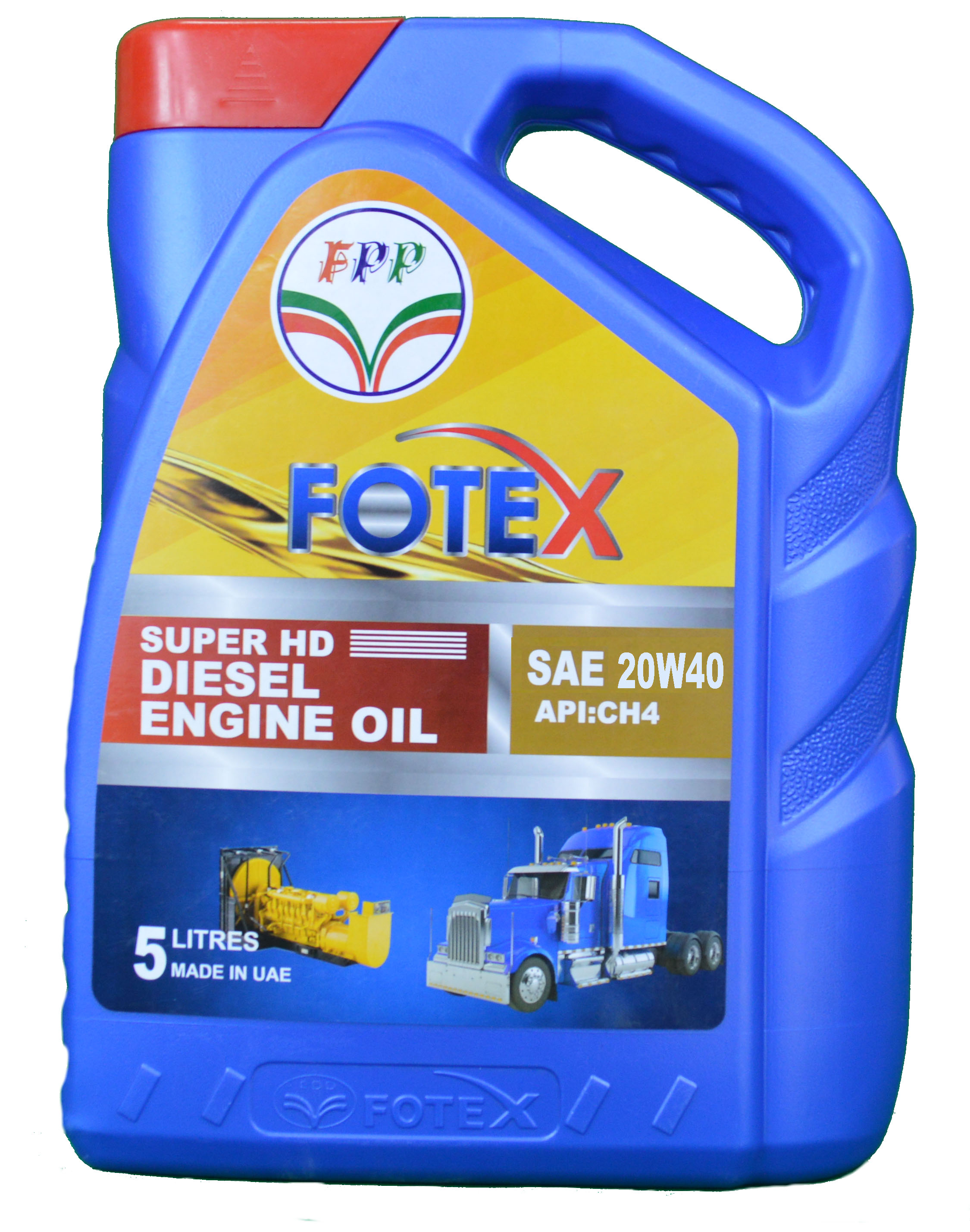 Fotex Diesel 20W-40 Semi Synthetic is high performance diesel engine oil, which provides excellent protection against corrosive wear in all types of diesel engines. This oil is suitable for all seasons and retains high level of alkalinity during use.
• Highly supercharged diesel engines.
• Commercial service in diesel engines.
• Off highway equipment.
• Stationary DG Sets.
BENEFITS
• Improved cold starting and faster engine warm up.
• Outstanding engine cleanliness even under most severe operating conditions.
• Longer battery life. Lower fuel and engine oil consumption.
• Outstanding control of high temperature deposits.
• Excellent soot control.